Hey guys. Been using MeshCAM for a little while yet and honestly I'm pretty much able to get it to do everything I want to except one thing: Mill fret slots!
I've read up on some of the other threads that deal with this and no one else seems to be having the same issues I am. Optimally I'd just do this with a 3D arc path that my correctly-sized cutter follows. However, as per my discussions with Rob when buying, this 3D-engrave like function is on the to-do list. So in the meantime, I have to find a work around.
I've set up slots to be .024" wide and was assuming the cutter, being .023" diameter, would be able to find and mill them just fine. However, as you can see in the pictures attached, no matter what type of paths I do it just wants to ignore some of the slots, and not cut other fully.
I have also tried making my cutter diameter as small as .021" to hopefully make it find the slot... no luck there either. If I go much smaller I'm just asking for overly-loose slots at that point.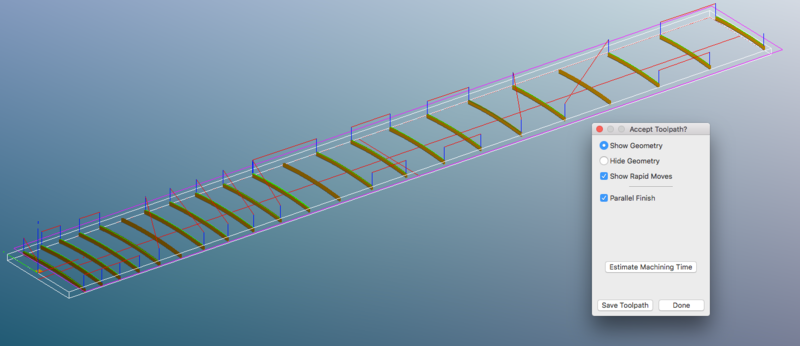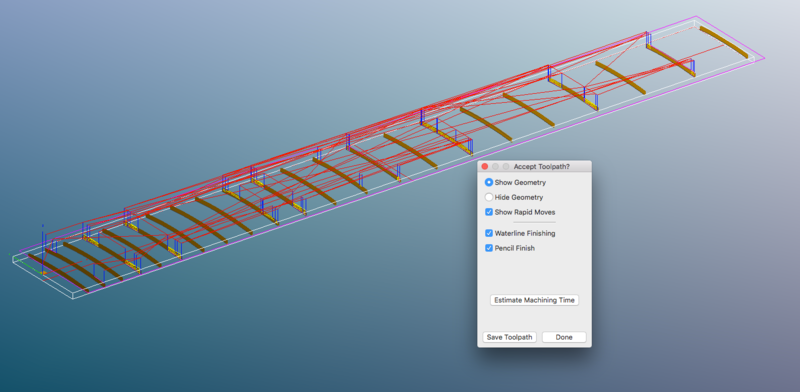 Thoughts?
Chris
While I was writing to post I was trying some parallel finishing... and just broke the bit. Awesome